Starting today, websites with "mobile-friendly" designs will be rewarded with better search rankings on Google. On the other hand, those which aren't optimized for mobile viewing will be pushed down the pages. There is a great chance that the Google's biggest change in two years, will impact your rankings as well.
Google announced their new website rules in February, presenting mobile-friendly test and several other tools to help sites and services conform to the new mobile ranking. And now that Mobilegeddon is official, moving your website to a "responsive" design (site scales dynamically based on the size of the browser window or device's screen, providing the best experience possible to a large range of screen sizes) has just become inevitable.
Should You Be Concerned?
Google's search results on desktop and tablets will be unaffected by the new algorithm. But given that there are 15.8 million mobile users across Canada, as of the latest statistics, a responsive website is definitely worth considering.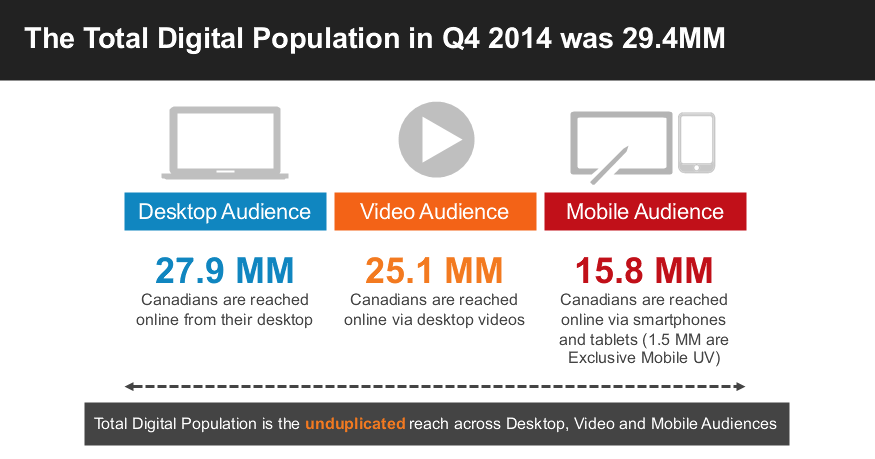 Test your website on the following link.
If Google gives you the bad news that your site is not mobile friendly optimized, do not panic. Websites can adjust on the fly. Unlike previous algorithm tweaks, websites can upgrade their "mobile-friendliness" at any time to appear higher in Google's search results. However your site needs to become responsive as soon as possible. We suggest that you consult a web developer about the HTML5 and CSS3 web technologies.
Why you should take this serious
Mobilegeddon is expected to have an impact bigger than the previous two algorithm updates Panda and Penguin, which affected 12% and over 3% of search results respectively.
If your businesses relies heavily on Google to send traffic to your websites, give us a call today and lets chat about how we can keep you on a safe spot when it comes to Google's rankings.